Stronchullin Farm, Blairmore, By Dunoon, PA23 8TP
Telephone: 01369 810289
Outdoor Adventure Pursuits in Scotland
If you feel the need to be revitalised and have some outdoor fun, we offer you a fantastic experience at Quadmania. With over 2,000 acres to play on we guarantee an exhilarating outdoor adventure in Scotland at any time of the year. Choose from quad biking, archery and clay shooting. Quadmania is just over an hour by car from Glasgow yet situated in the dramatically beautiful, unspoiled Cowal Peninsula in Argyll.
Family Offers
Quad Treks, Archery & Clay Shooting
for all the family
Quadmania is perfect for having some outdoor summer fun! Quad Bike Trekking is suitable from aged 12 and for all abilities. Everyone can have a fabulous time, whether it is simply to get out in the fresh air and enjoy the stunning views, or by taking on the ultimate Quad Biking challenge, our inspirational Mammoth ATV Quad Trek. Archery is suitable for anyone from aged 8 and Clay Shooting from aged 14 or over.
The Perfect
Gift Voucher!
A Quadmania gift voucher is a brilliant gift.
Why not experience something completely different and have a family activity day out together doing something healthy and fun? You can choose to buy for a certain sum of money or for a particular activity. Buy online from our gift voucher page and choose your voucher to be delivered or checkout with your email address, and the good times will be sent straight to your inbox.



We will be taking a short break and closing on the below dates:

Christmas Eve 24th December
Christmas Day 25th December
New Year's Eve 31st December
New Year's Day 1st January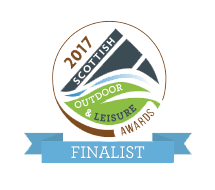 Winner of Scotland's best outdoor adventure activities 2015 and Finalist in 2017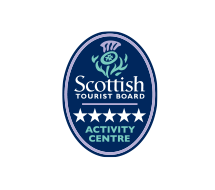 Providing exceptional world class high quality standards and the only 5 star activity centre in Scotland providing Quad Biking, Clay Target Shooting and Archery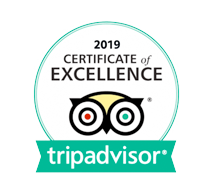 Consistently receiving Certificate of Excellence for outstanding service to their customers